ABOUT SACRED LIES
Kristie Sita was the Amputee and Physical Disability Consultant throughout the entire series of Sacred Lies. Based on the classic Grimm Brothers tale The Handless Maiden, and Stephanie Oakes' novel The Sacred Lies of Minnow Bly, and adapted and updated by Raelle Tucker, Sacred Lies is about a handless teen who escapes from a cult and finds herself in juvenile detention, suspected of knowing who killed her cult leader.
ABOUT KRISTIE'S WORK ON SACRED LIES
Physical Abilities Coaching
During the process of creating Minnow Bly's character we had to discover and create every little movement she attempts and create a progression to how she growths within the character as-well. One of our biggest challenges was researching and working with different ways Minnow would attempt to use utensils.
More information on Physical Abilities Coaching BELOW
Mindset is everything in creating such abstract characters. This was the most important part of creating Minnow By. Within the pre-productions phases we focused our training on we getting into the pysological part of overcoming and experiencing trauma. Discussing the vulnerabilities, challenges, emotions, pain and suffering that Minnow goes through helping the actor connect deeper within her complex character.
More information on Mentality Coaching BELOW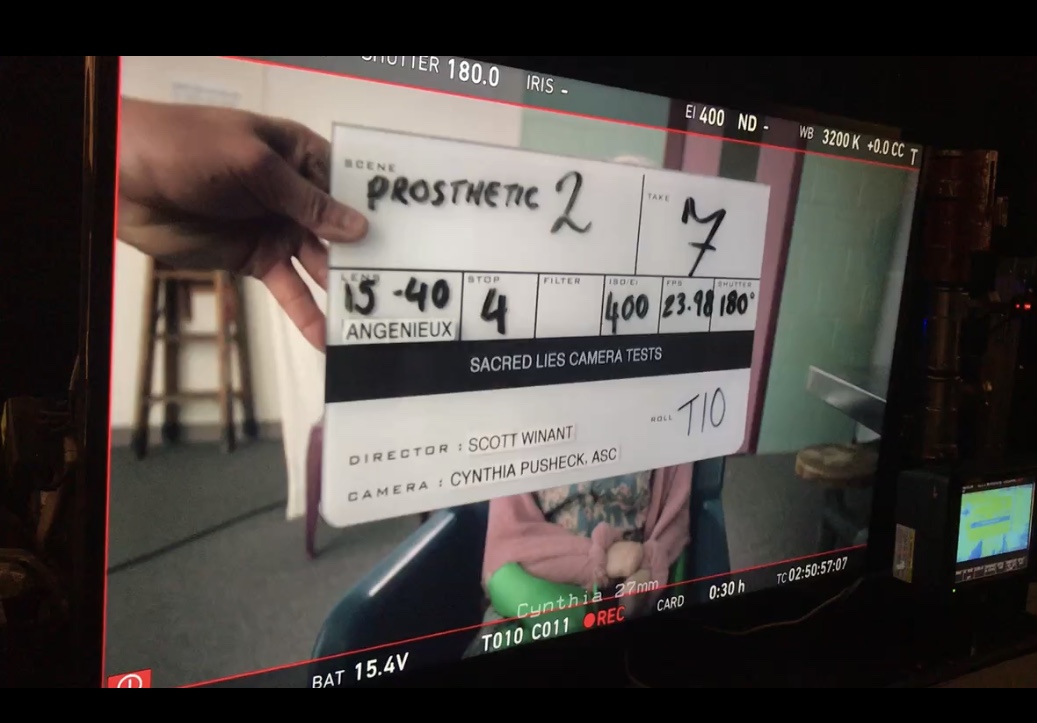 Working alongside the visual-effects team we worked together to make sure the prosthetics and effects involved in each shot were captured in the most honest way. Using prosthetics can effect the length and portrayal of stumps witch made it very important to watch each camera and motion closely to keep it actuate and honest. On-Set Coaching also involves working with the Make Up FX Team to make sure the fit and function of each prosthetic is working for the actress in each scene.
More information on On-Set BELOW